Chef's Special* mild
** medium
*** hot
**** thai spicy
Crispy boneless chicken breast with fresh chili pepper, broccoli, carrot, baby corn and bell pepper in garlic sauce and topped with crispy basil.
+ ORDER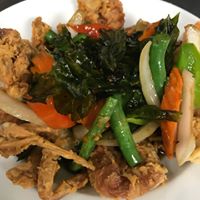 Two crispy jumbo soft shell crabs with your choice
Of One sauce:
 Signature chili-basil sauce
 Sweet & Sour sauce
 Panang red curry
 Green curry
+ ORDER
Shrimp cooked in the clay pot with cellophane noodles, shitake mushrooms, napa cabbage, ginger, celery, green onion and topped with crab meat & cilantro.
+ ORDER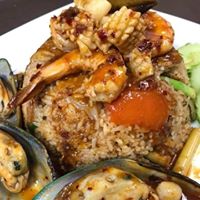 Stir-fried jasmine rice with Tom yum with sauce with
Lemongrass, galangal, kaffir lime leaves,
mushrooms, and combination seafood.
+ ORDER
Crispy boneless duck breast with fresh chili pepper and garlic sauce, wrapped with crispy basil
+ ORDER
Combination seafood sauteed with fresh basil leaves mixed Thai herbs in curry paste.
+ ORDER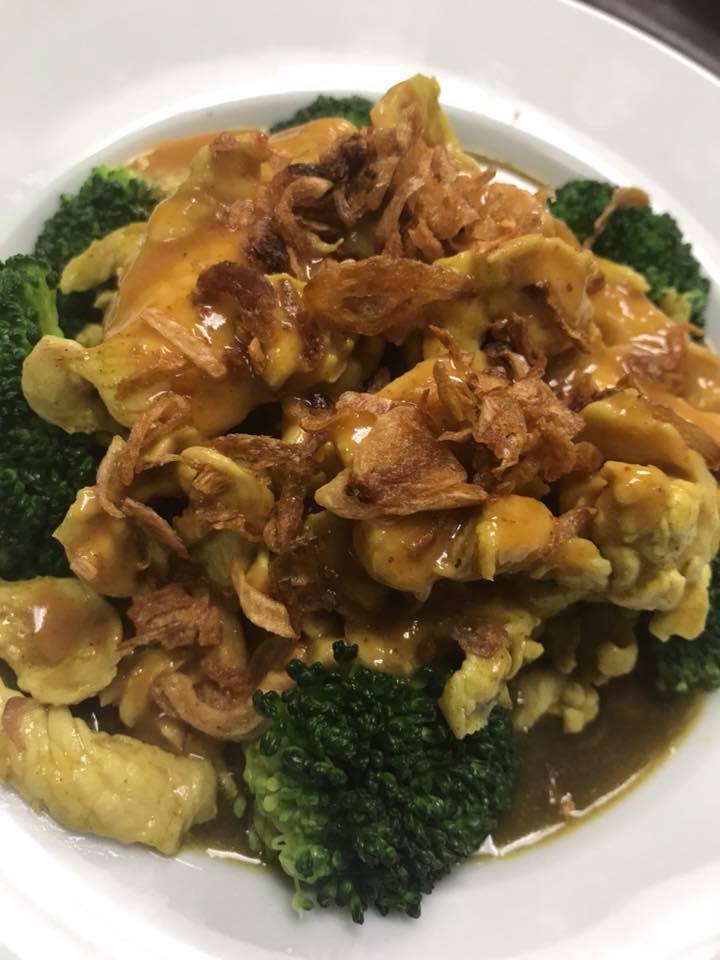 Sliced of boneless chicken breast sauteed with light yellow curry, served on a bed of steamed napa cabbage & broccoli. Topped with creamy peanut sauce and crispy shallots.
+ ORDER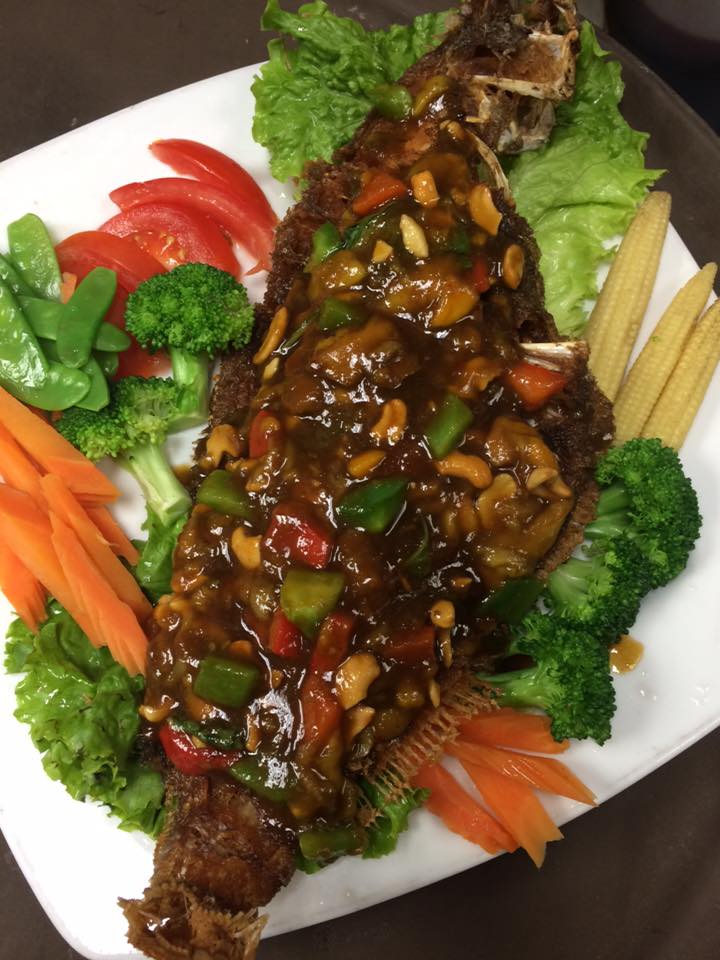 Crispy flounder filet with tamarind-garlic basil sauce, topped with crispy basil served with steamed vegetables.
+ ORDER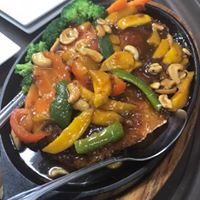 Crispy talapia filet topped with stir-fried fresh chili pepper, garilc, bell peppers, basil, and cashew nuts in mango sauce.
+ ORDER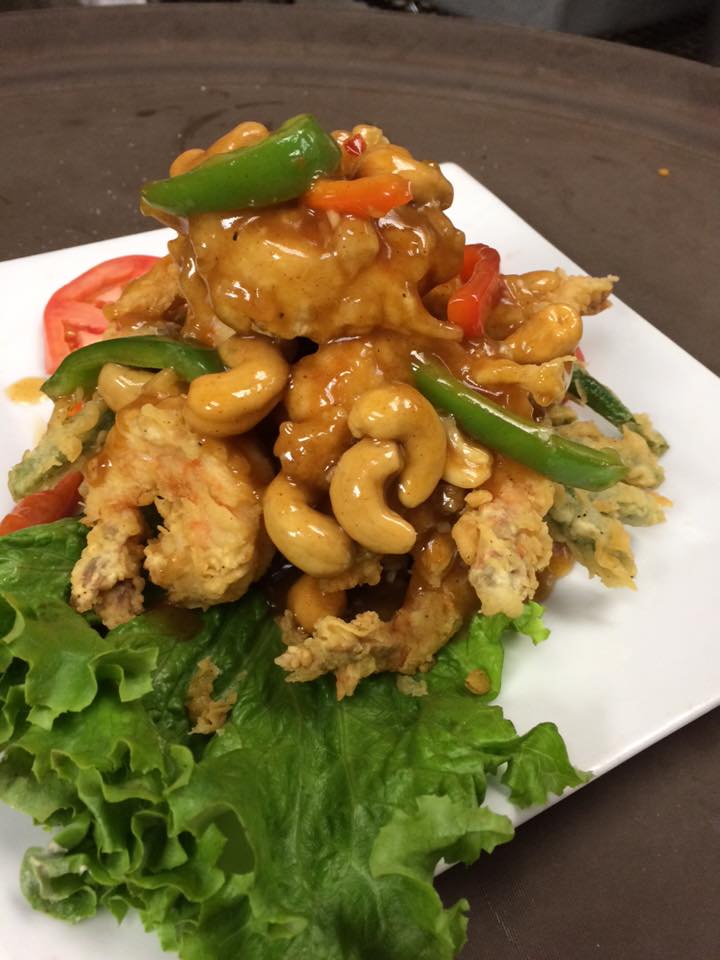 Battered shrimp & green beans sauteed with cashew nuts in tamarind-chili sauce.
+ ORDER