Customers, WE ARE OPEN. For Delivery click the Delivery tab and click the 'Order with GRUBHUB' link to go to our menu. Order the best thai for delivery today! We are listed on Doordash and UberEats as well..
Lunch SpecialLunch Pricing only applies to Monday - Friday. Will NOT be honored on Weekends. You must order from Dinner Menu.

All entrees served with one choice of House salad with Spicy Cilantro dressing, Tom Yum Chicken Soup, or Vegetables Spring Roll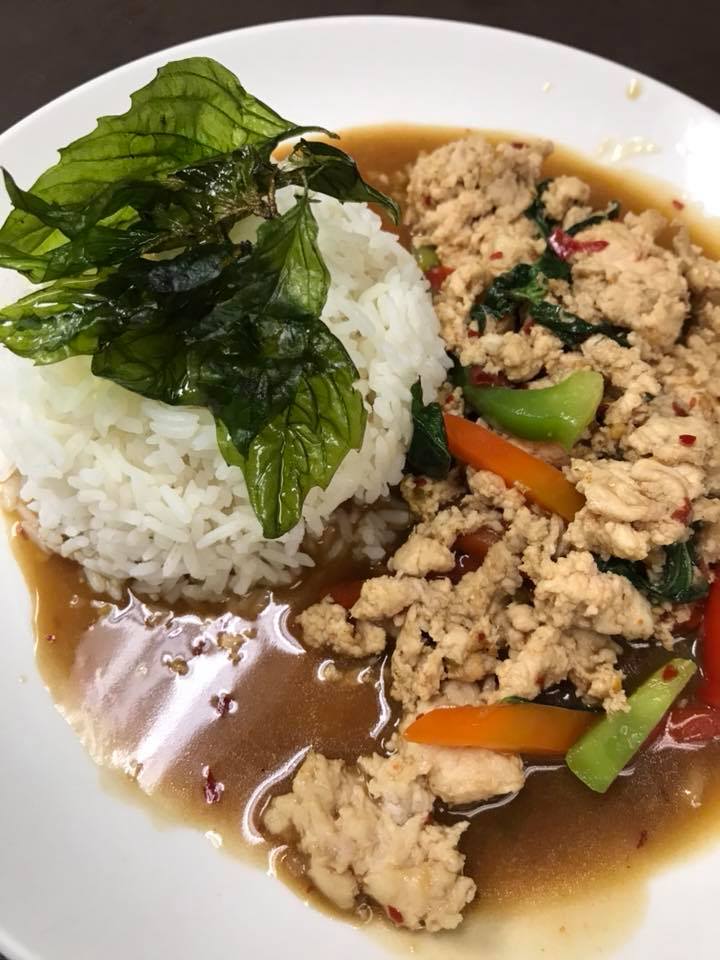 Minced chicken sauteed with basil in fresh chili-garlic sauce. Served with jasmine rice.
+ ORDER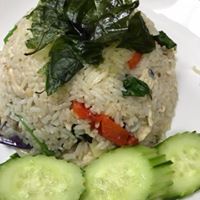 Choice of chicken, pork, ___ or vegetables stir-fried jasmine rice, eggplant, ___ basil, bell peppers, and green curry sauce.
+ ORDER
Thai peanut curry sauce served over mixed vegetables and fried tofu, topped with crispy shallots
+ ORDER